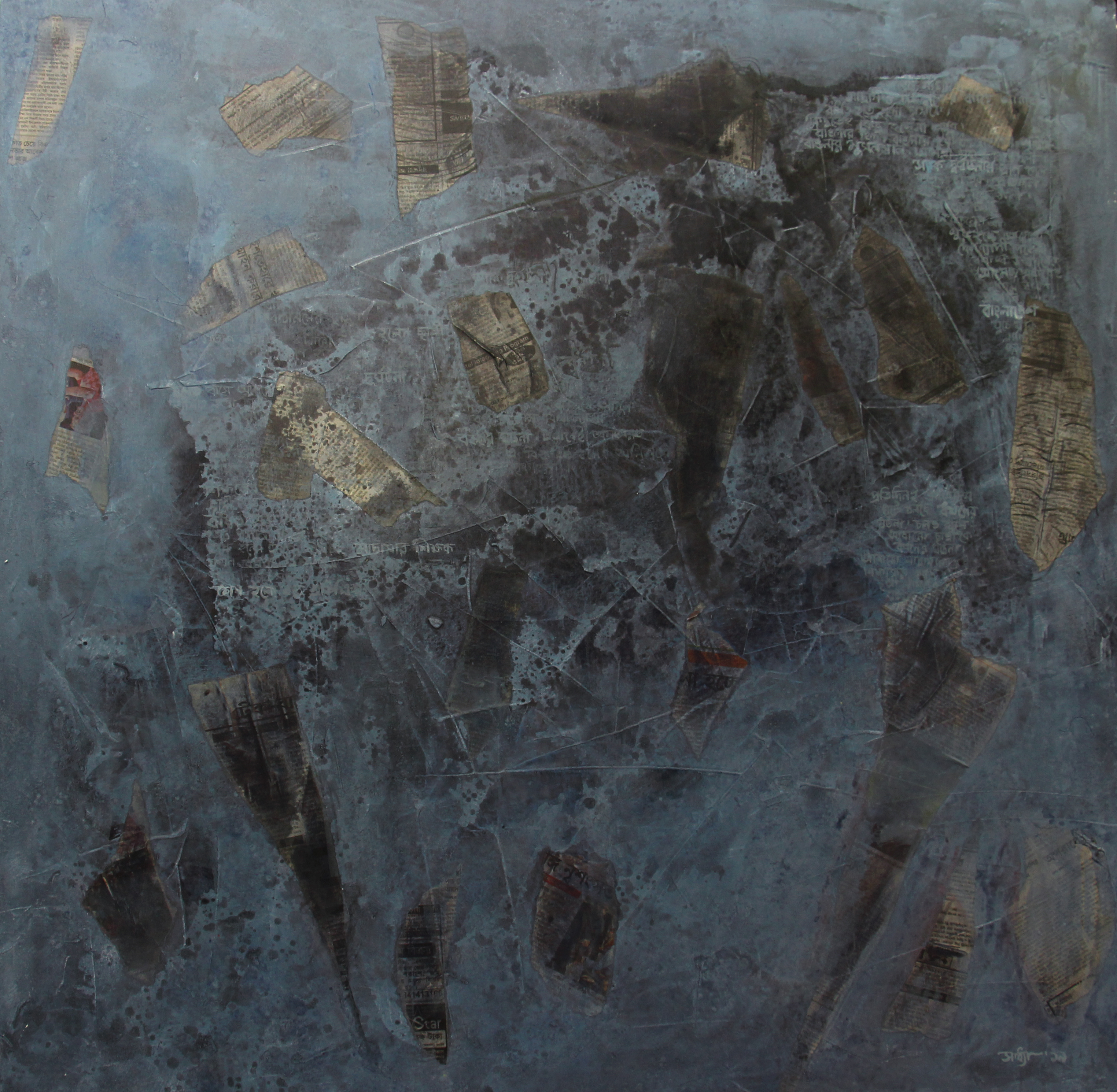 Desperate 1
90 x 90 cm, 2018
Mixed media on canvas
Artist: Sajia Rahman Sondha
Price: BDT 30,000
Desperate 2
90 x 90 cm, 2018
Mixed media on canvas
Artist: Sajia Rahman Sondha
Price: BDT 30,000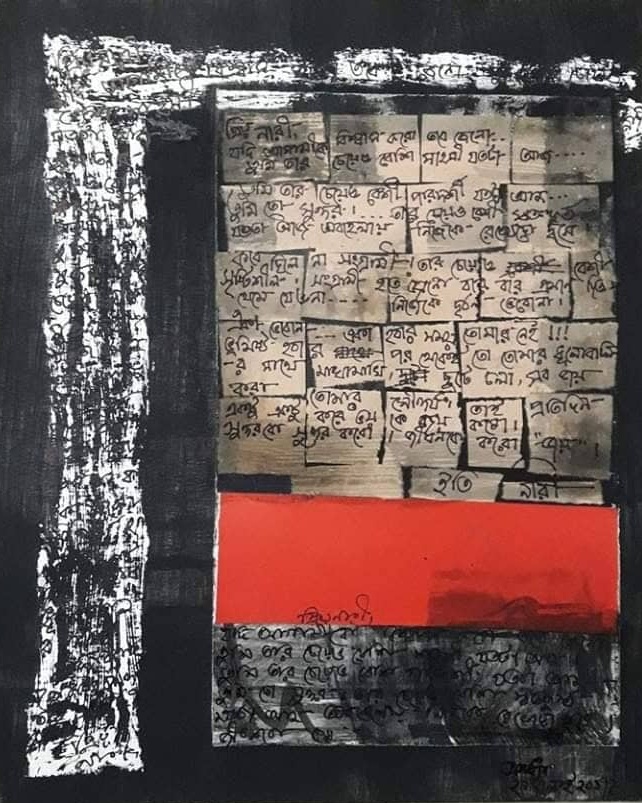 Prio Nari
10 x 13 inch, 2018
Mixed media on paper
Artist: Sajia Rahman Sondha
BDT 5,000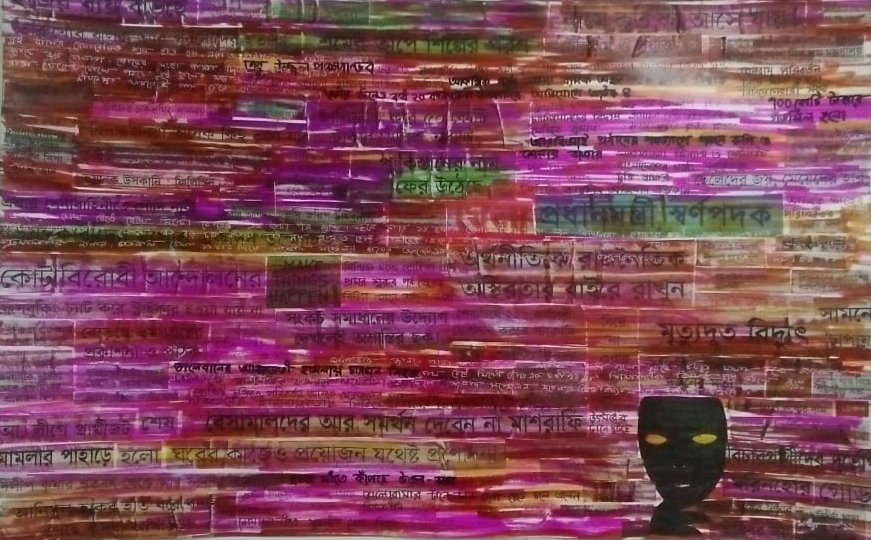 The Colors of News (Rongin Songbad)
22 x 14 inch, 2018
Mixed media on paper
Artist: Sajia Rahman Sondha
Price: BDT 5,000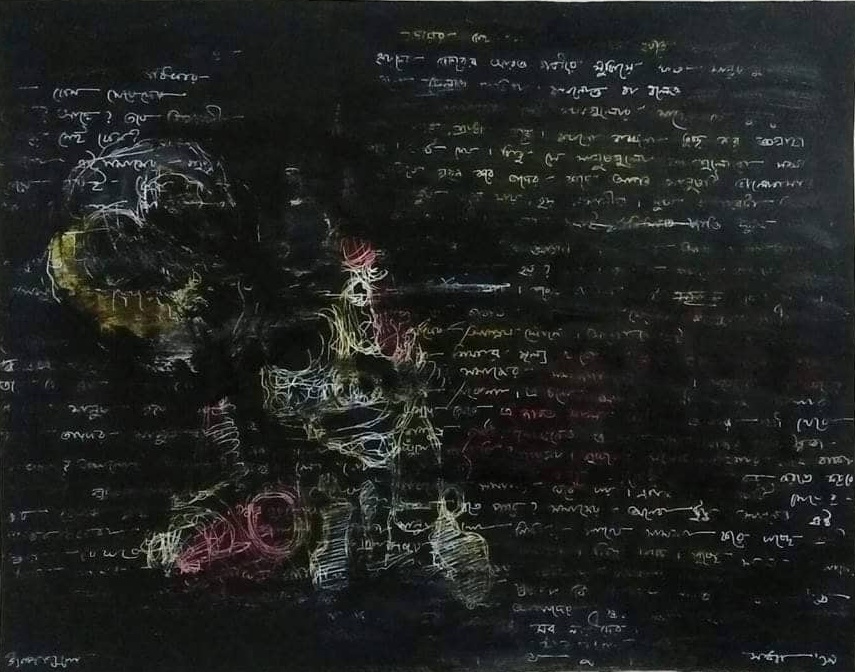 Norokshukh
11 x 17 inch, 2018
Mixed media on paper
Artist: Sajia Rahman Sondha
Price: BDT 5,000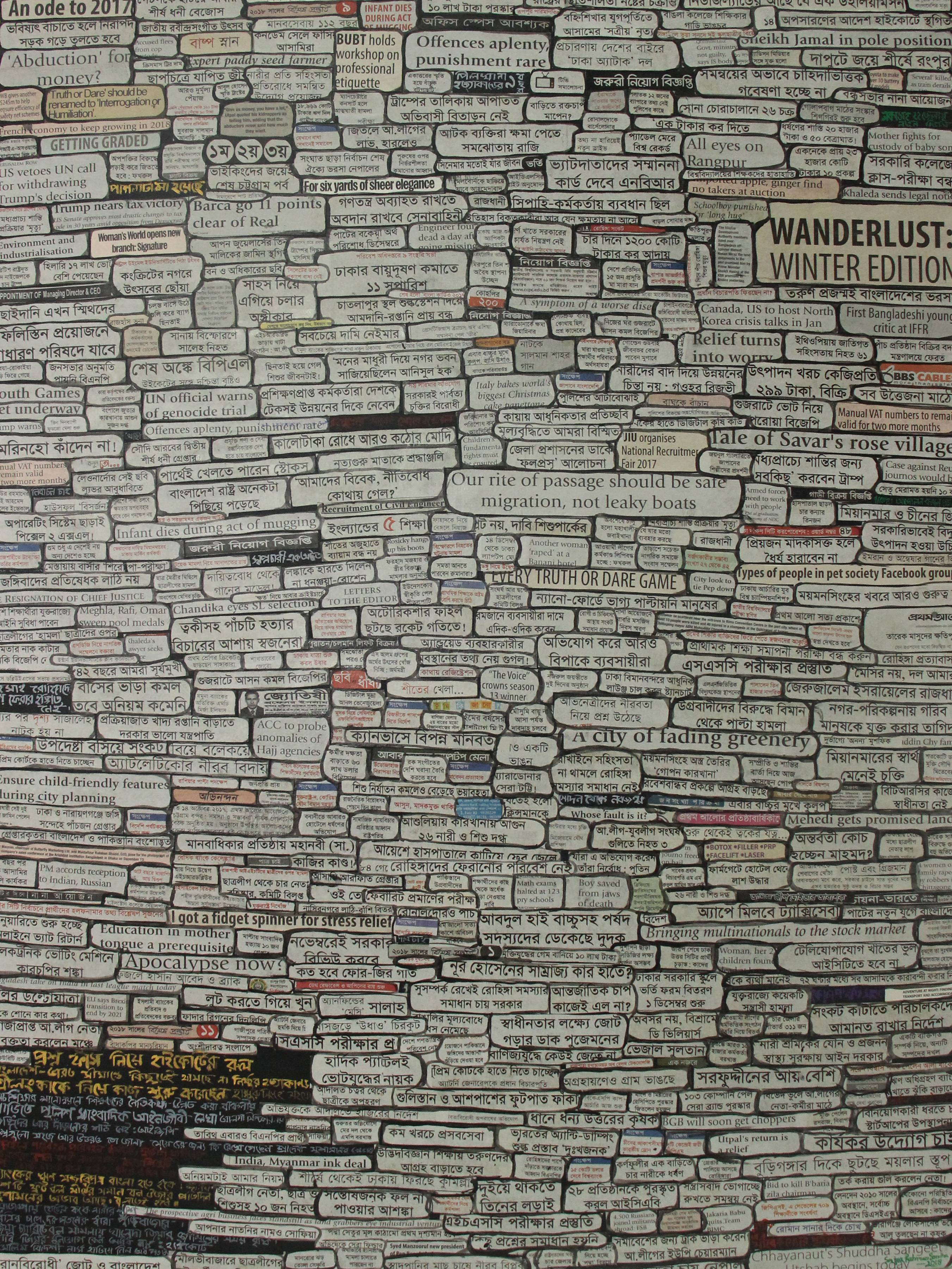 Headlines 1
91 x 122 cm, 2018
Mixed media on canvas
Artist: Sajia Rahman Sondha
Price: BDT 25,000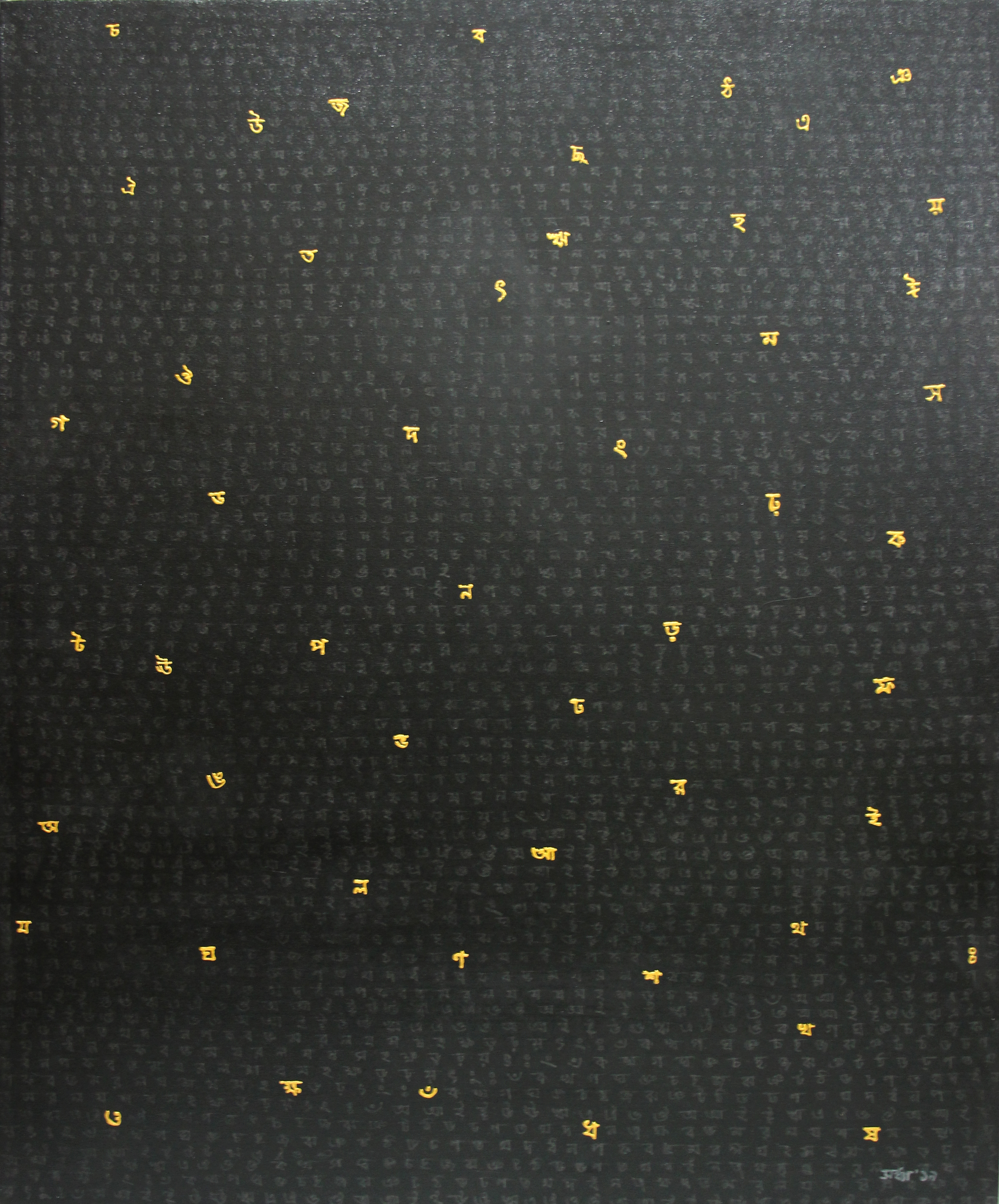 Bornakkhor
75 x 90 cm, 2019
Mixed media on canvas
Artist: Sajia Rahman Sondha
BDT 40,000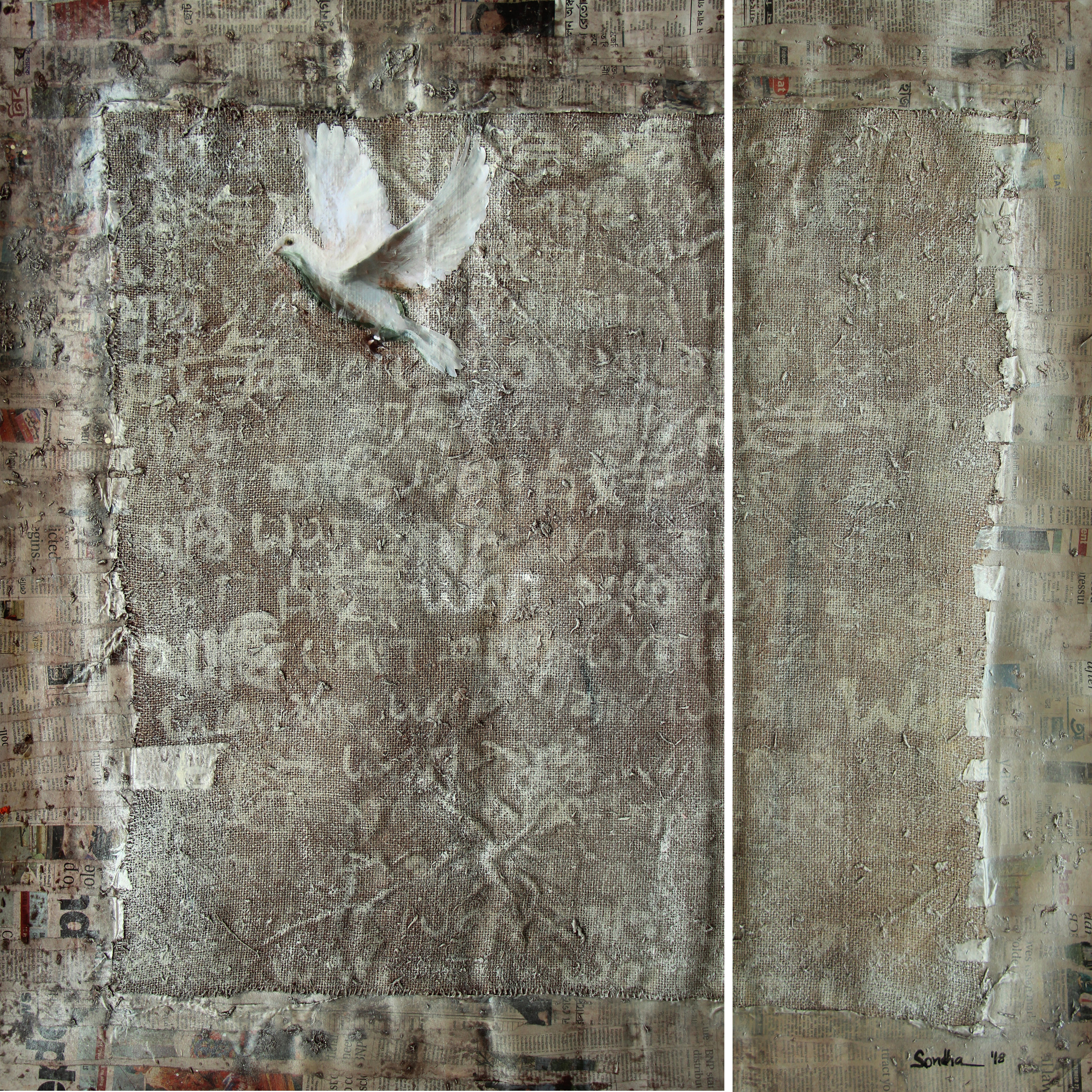 Thirst for the Peace 1
36 x 36 inch, 2018
Mixed media on paper
Artist: Sajia Rahman Sondha
BDT 30,000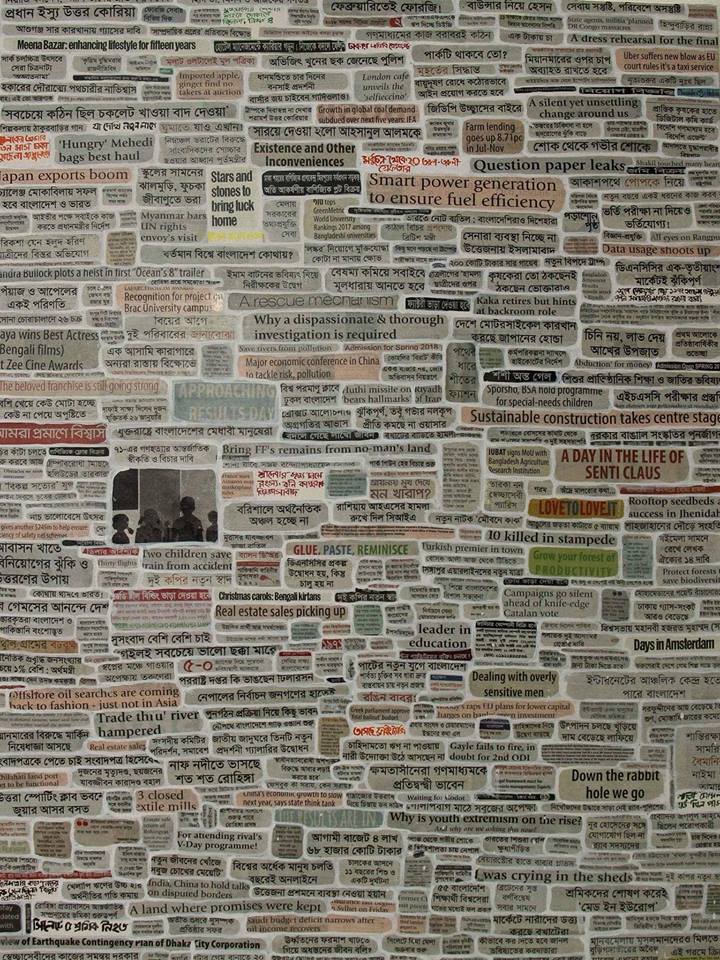 Headline 2
91 x 122 cm, 2018
Mixed media on canvas
Artist: Sajia Rahman Sondha
BDT 40,000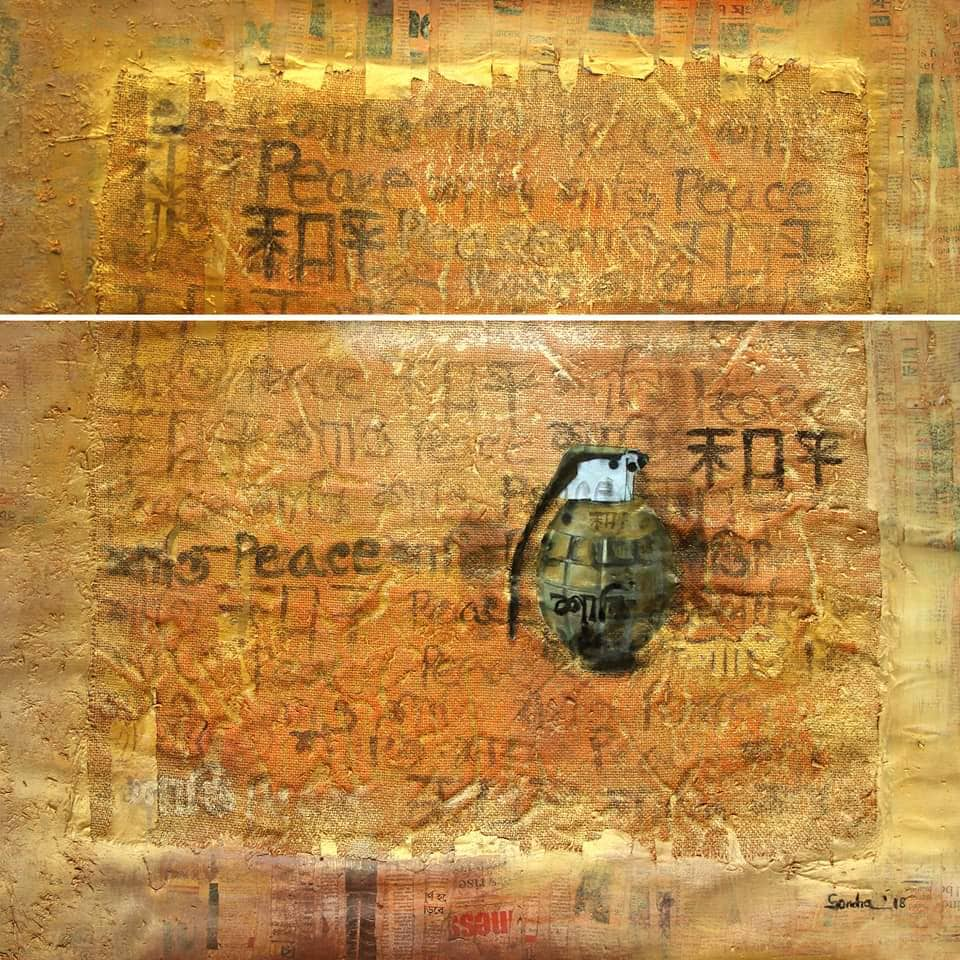 Thirst for the Peace 2
36 x 36 inch, 2018
Mixed media on paper
Artist: Sajia Rahman Sondha
Price: BDT 30,000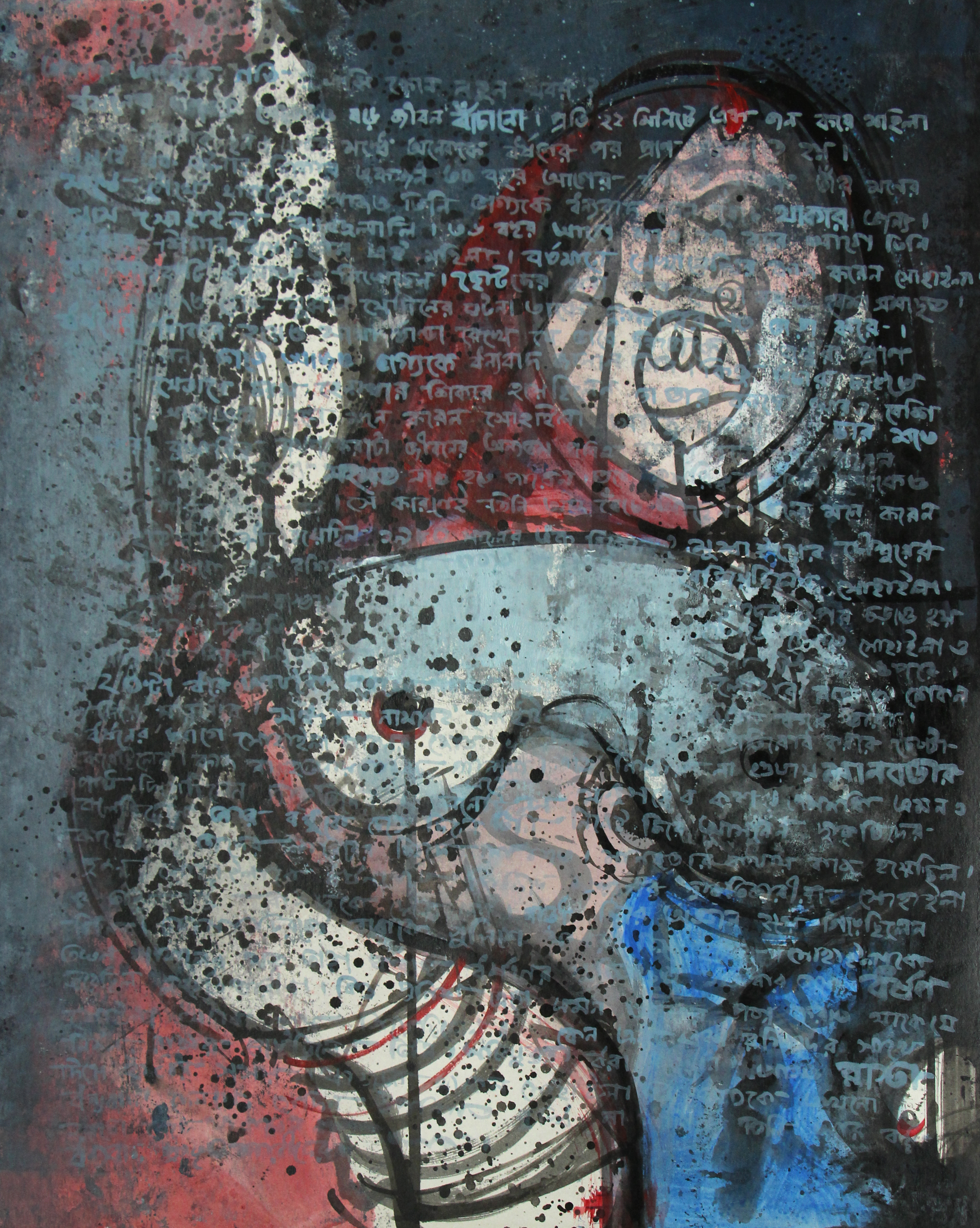 Shikar 1
21 x 17 inch, 2018
Acrylic on paper
Artist: Sajia Rahman Sondha
Price: BDT 15,000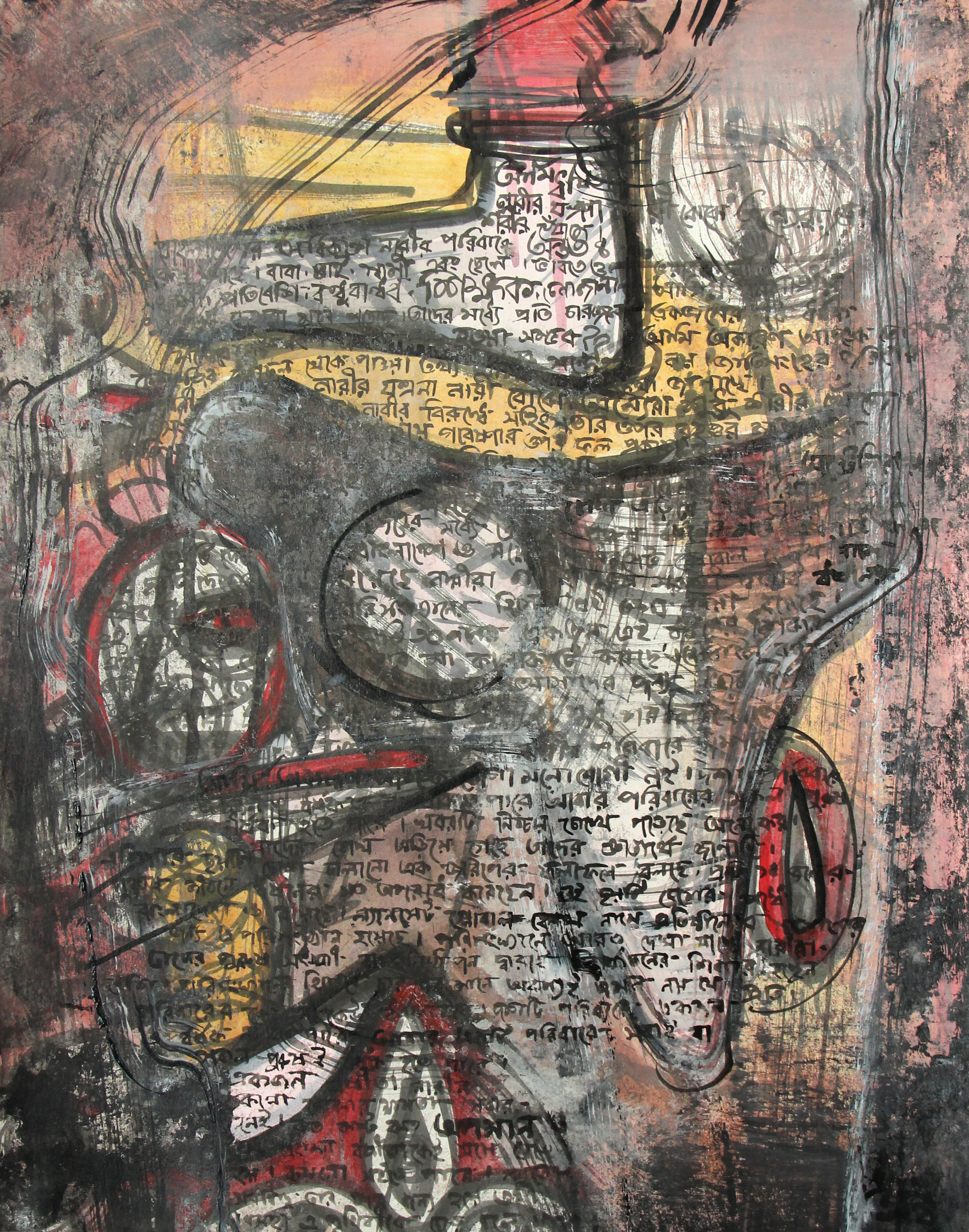 Shikar 2
21 x 17 inch, 2018
Acrylic on paper
Artist: Sajia Rahman Sondha
Price: BDT 15,000
Jaha chilo loye gelo laal tori
16×34 inch, 2018
Oil painting on canvas
Artist: Sadik Haque
Price: BDT 10,000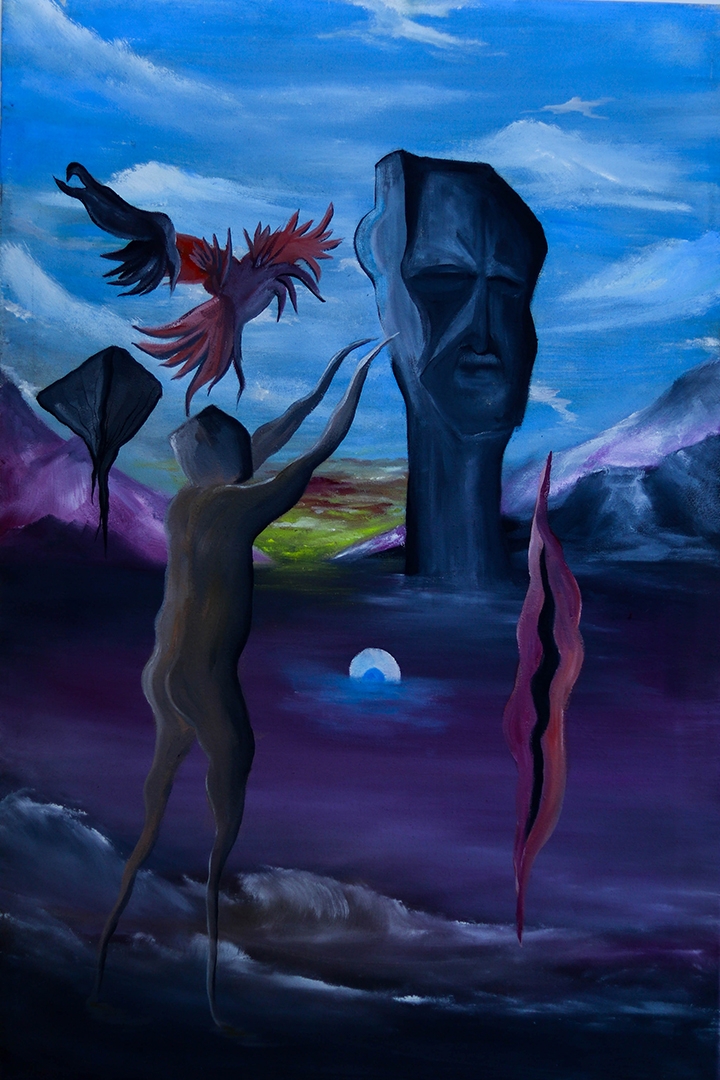 Bow to Ozymandias and Vagina
20×30 inch, 2018
Oil painting on canvas
Artist: Sadik Haque
Price: BDT 10,000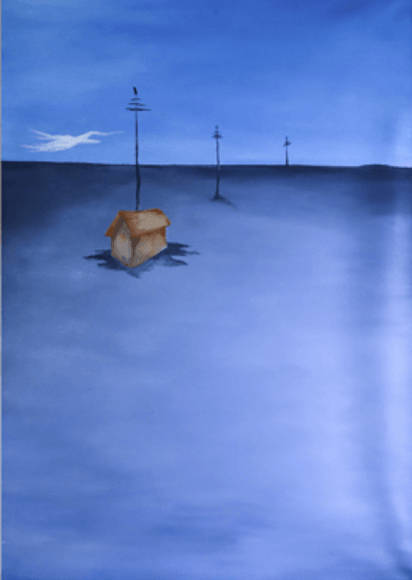 Serenity versus Capitalism
20×30 inch, 2018
Oil painting on canvas
Artist: Sadik Haque
Price: BDT 10,000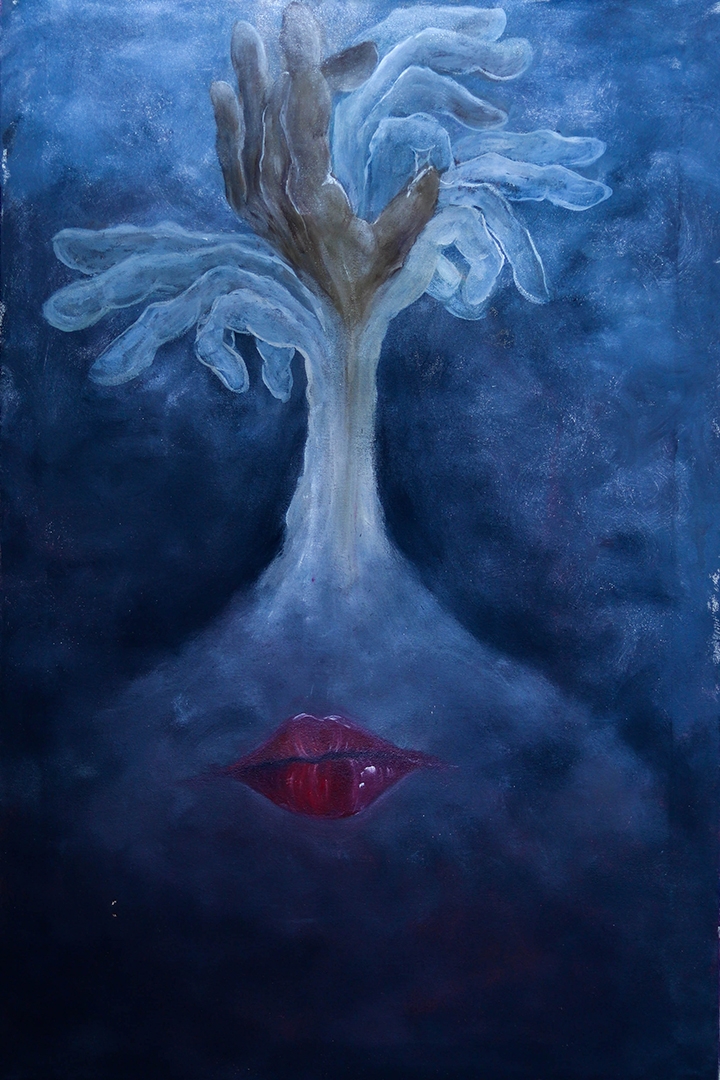 Lust Leaping
20×30 inch, 2018
Oil painting on canvas
Artist: Sadik Haque
Price: BDT 10,000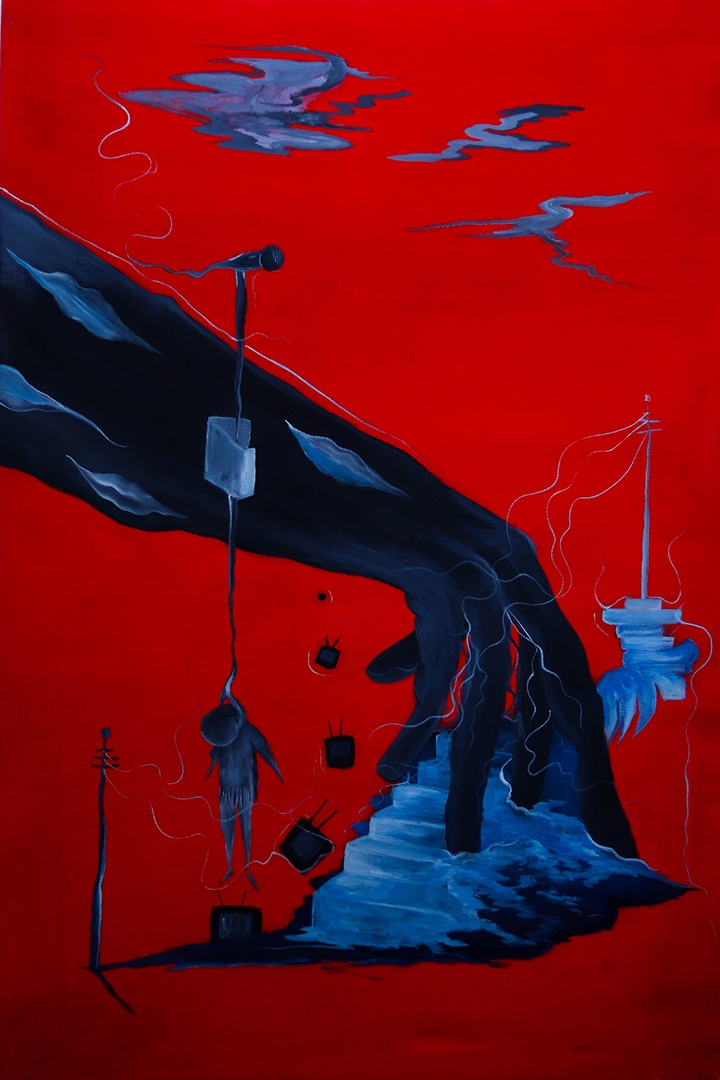 Capitalistic Clutch
20×30 inch, 2018
Oil painting on canvas
Artist: Sadik Haque
Price: BDT 10,000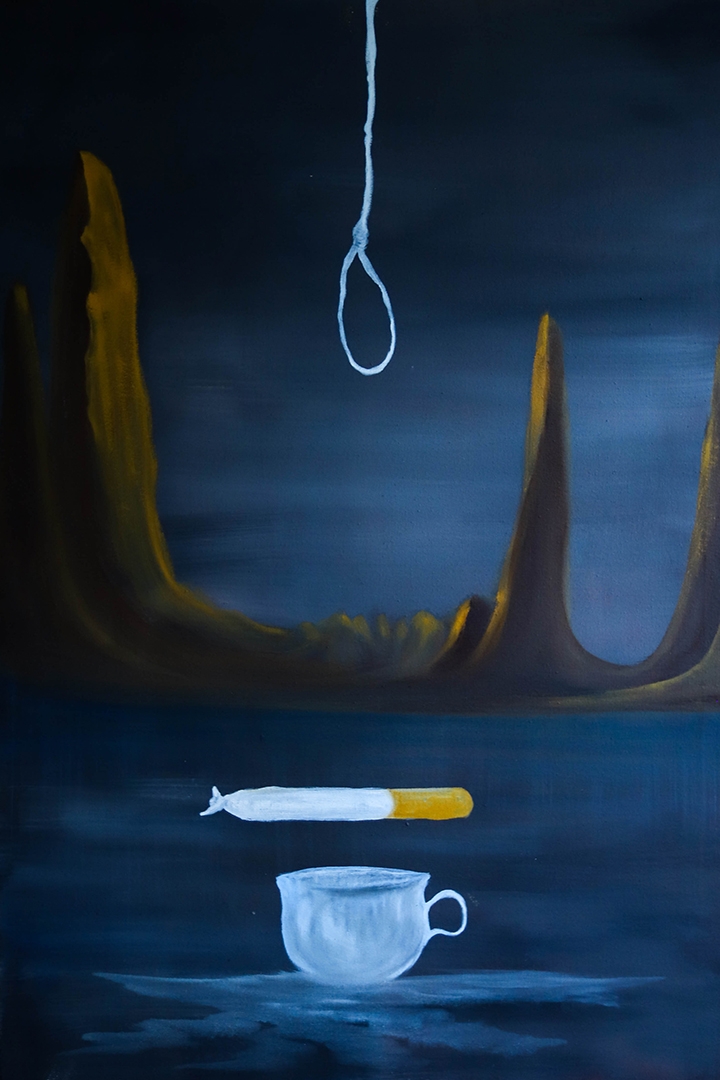 Chini baraay dudh cha
24×36 inch, 2018
Oil painting on canvas
Artist: Sadik Haque
Price: BDT 15,000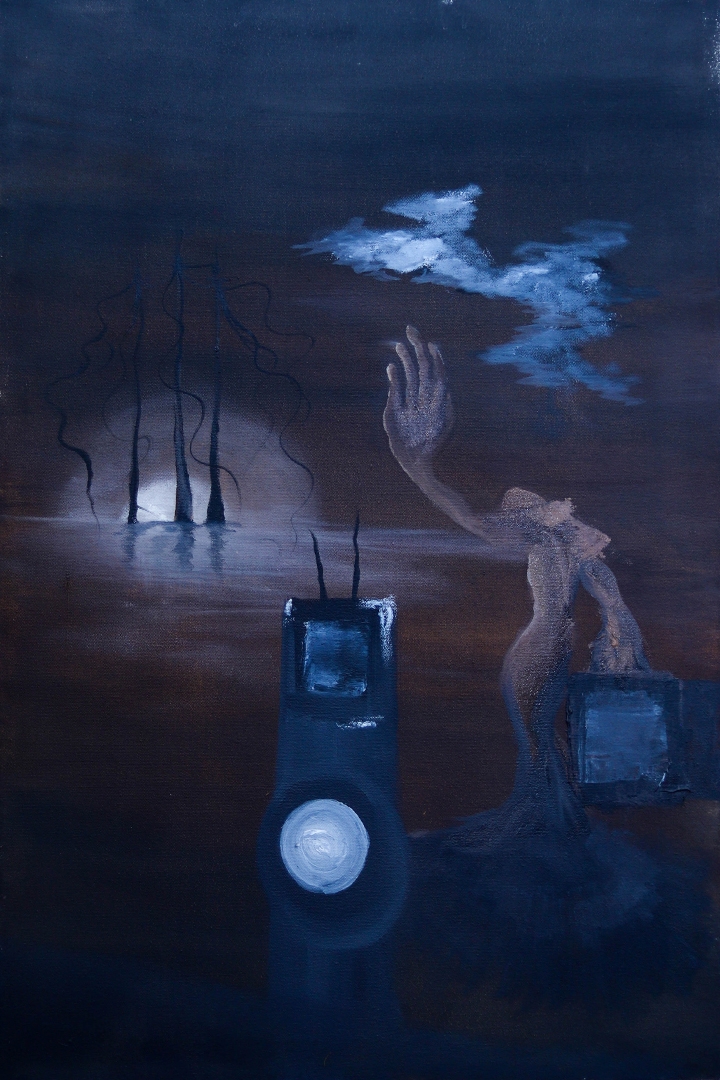 Farewell to the Pubic
20×30 inch, 2018
Oil painting on canvas
Artist: Sadik Haque
Price: BDT 10,000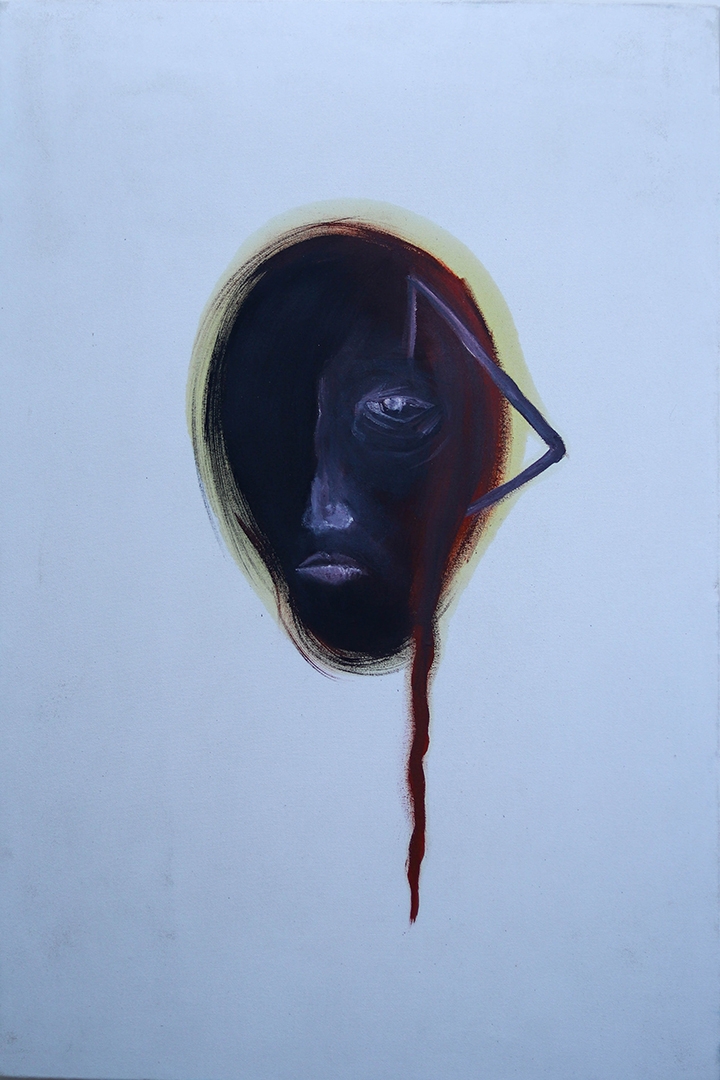 To See or Not to See
20×30 inch, 2018
Oil painting on canvas
Artist: Sadik Haque
Price: BDT 10,000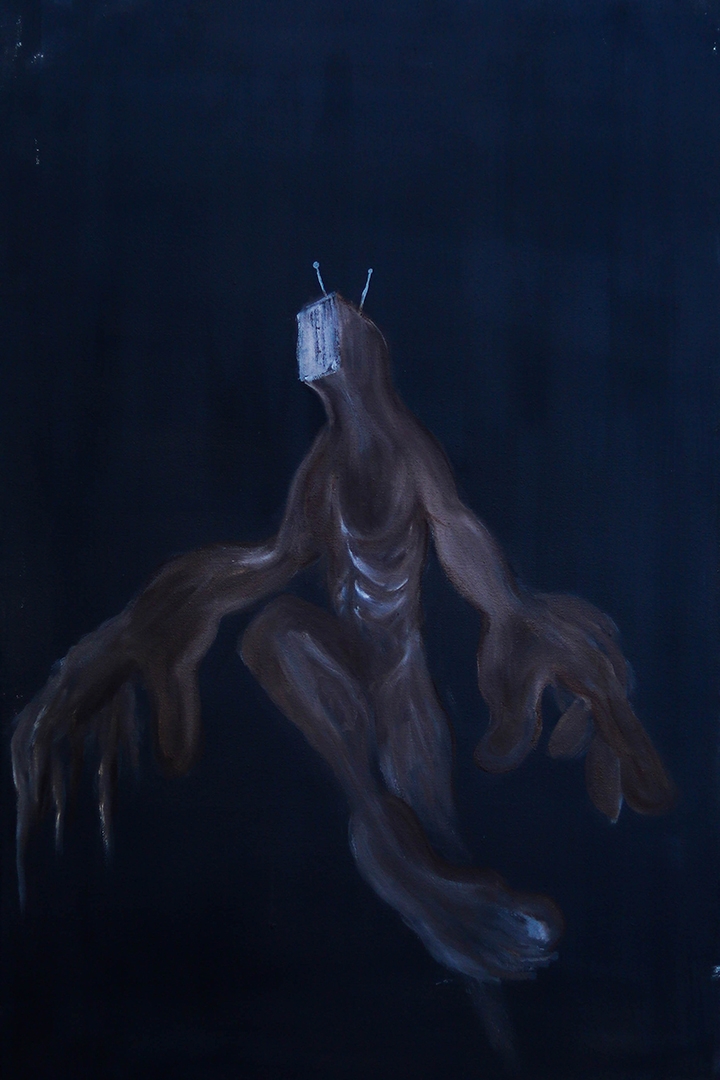 Digital Fingering
20×30 inch, 2018
Oil painting on canvas
Artist: Sadik Haque
Price: BDT 10,000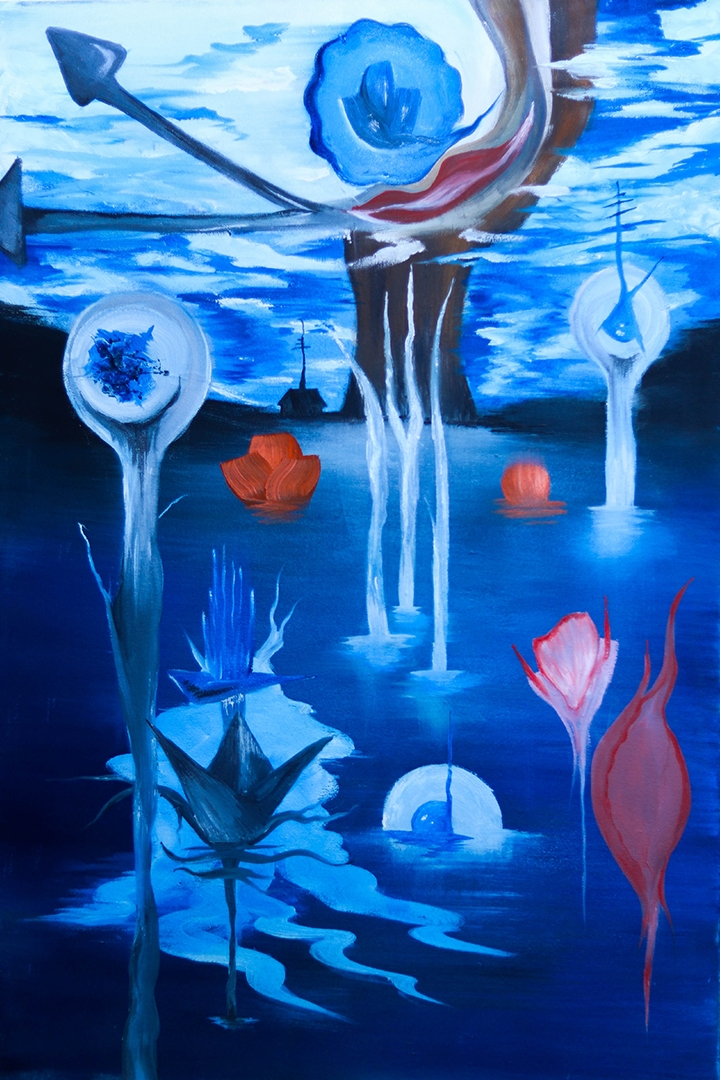 The Lotus, the Penis, & the Pussy
20×30 inch, 2018
Oil painting on canvas
Artist: Sadik Haque
Price: BDT 10,000
Kaler Jatrar Dhhoni
30 x 25 inch, 2018
Acrylic color on Canvas
Artist: Souro Dip Das
Price: BDT 10,000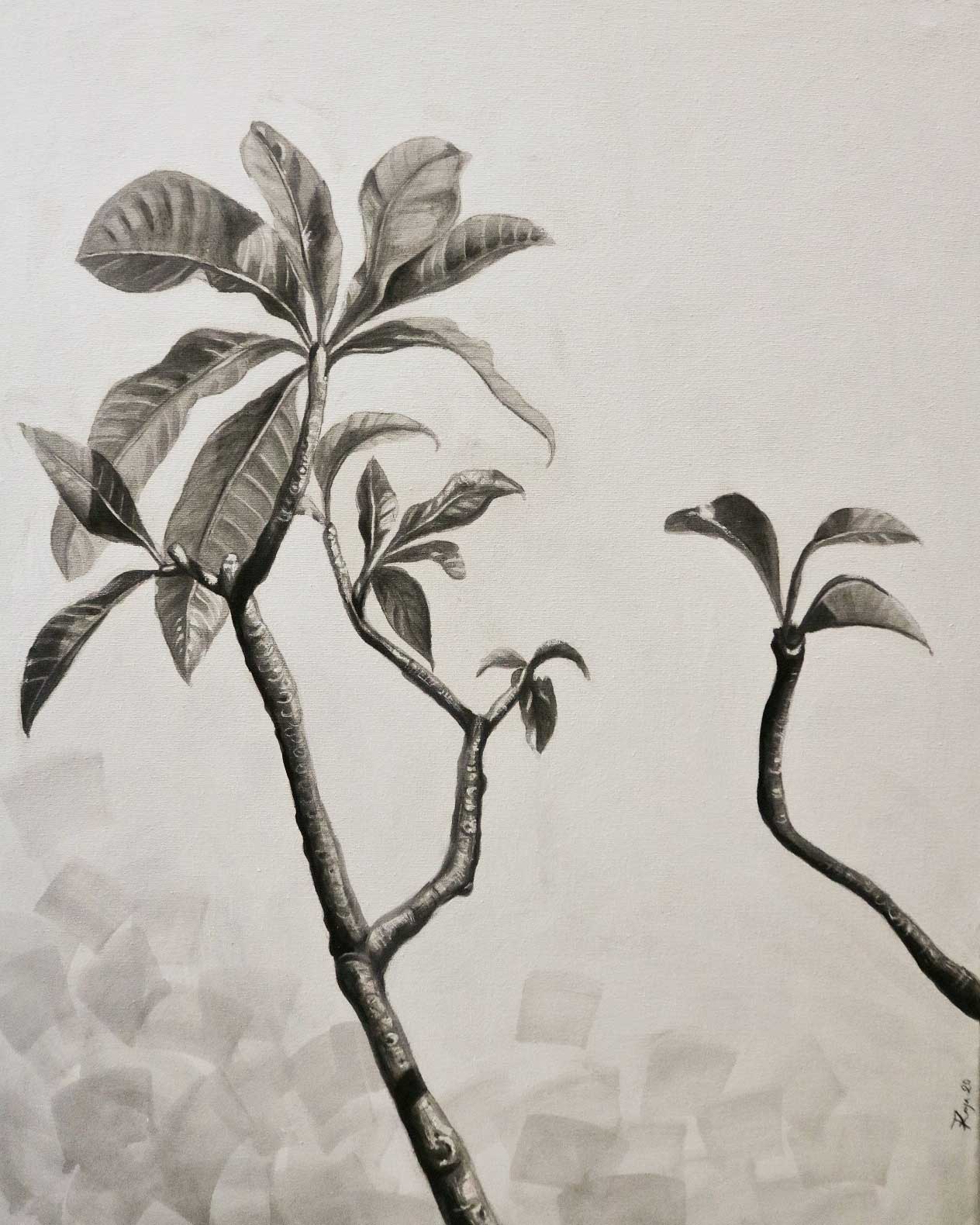 Artist: Madhubanti Raya
Title: Celebration of Life 1
Media: Ink on Canvas
Size: 24 ×30 in
Price: BDT 30000 (Excluding VAT and Shipping Charges)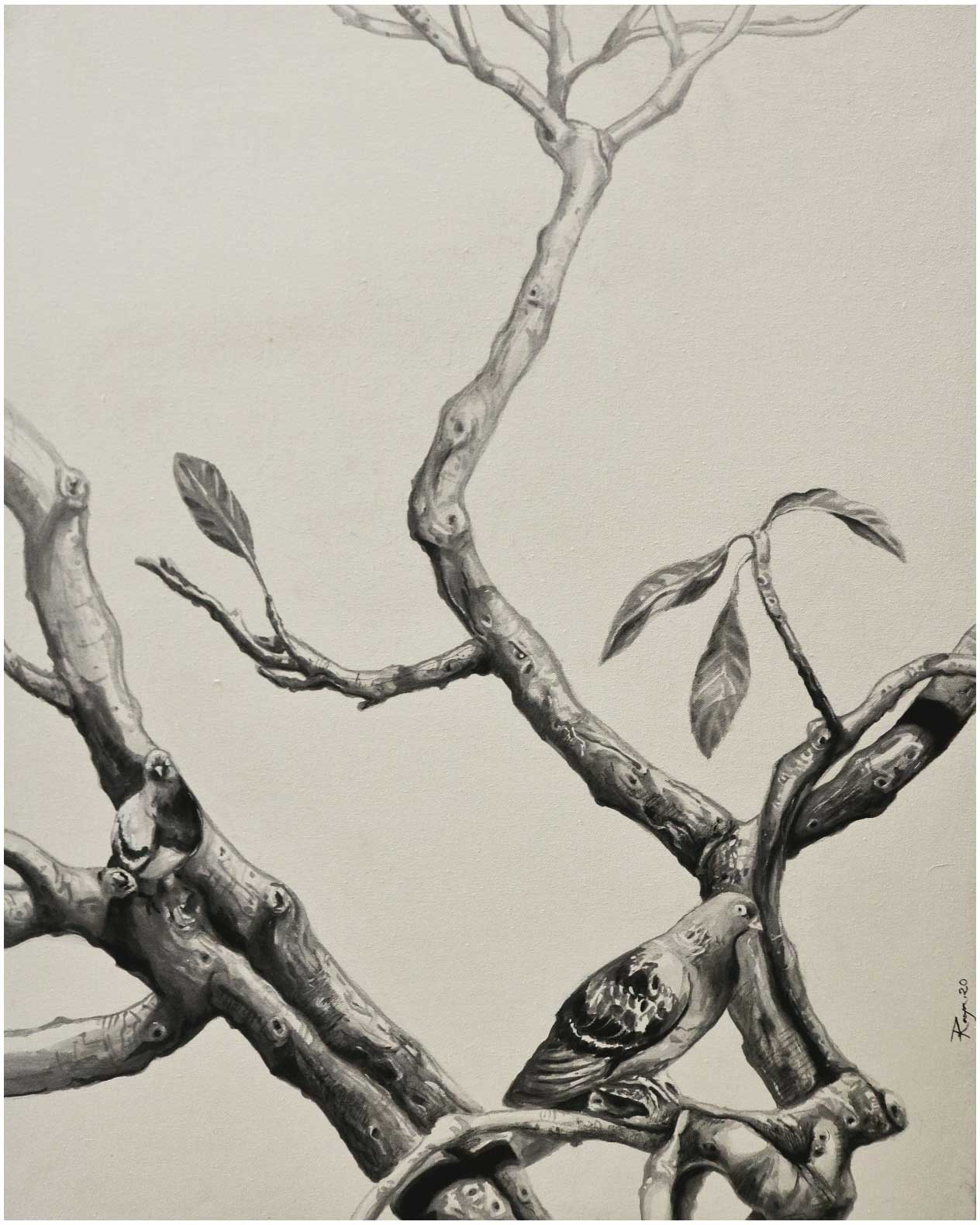 Artist: Madhubanti Raya
Title: Celebration of Life 2
Media: Ink on Canvas
Size: 24 ×30 in
Price: BDT 30000 (Excluding VAT and Shipping Charges)
Artist: Madhubanti Raya
Title: Celebration of Life 3
Media: Ink on Canvas
Size: 24 ×30 in
Price: BDT 30000 (Excluding VAT and Shipping Charges)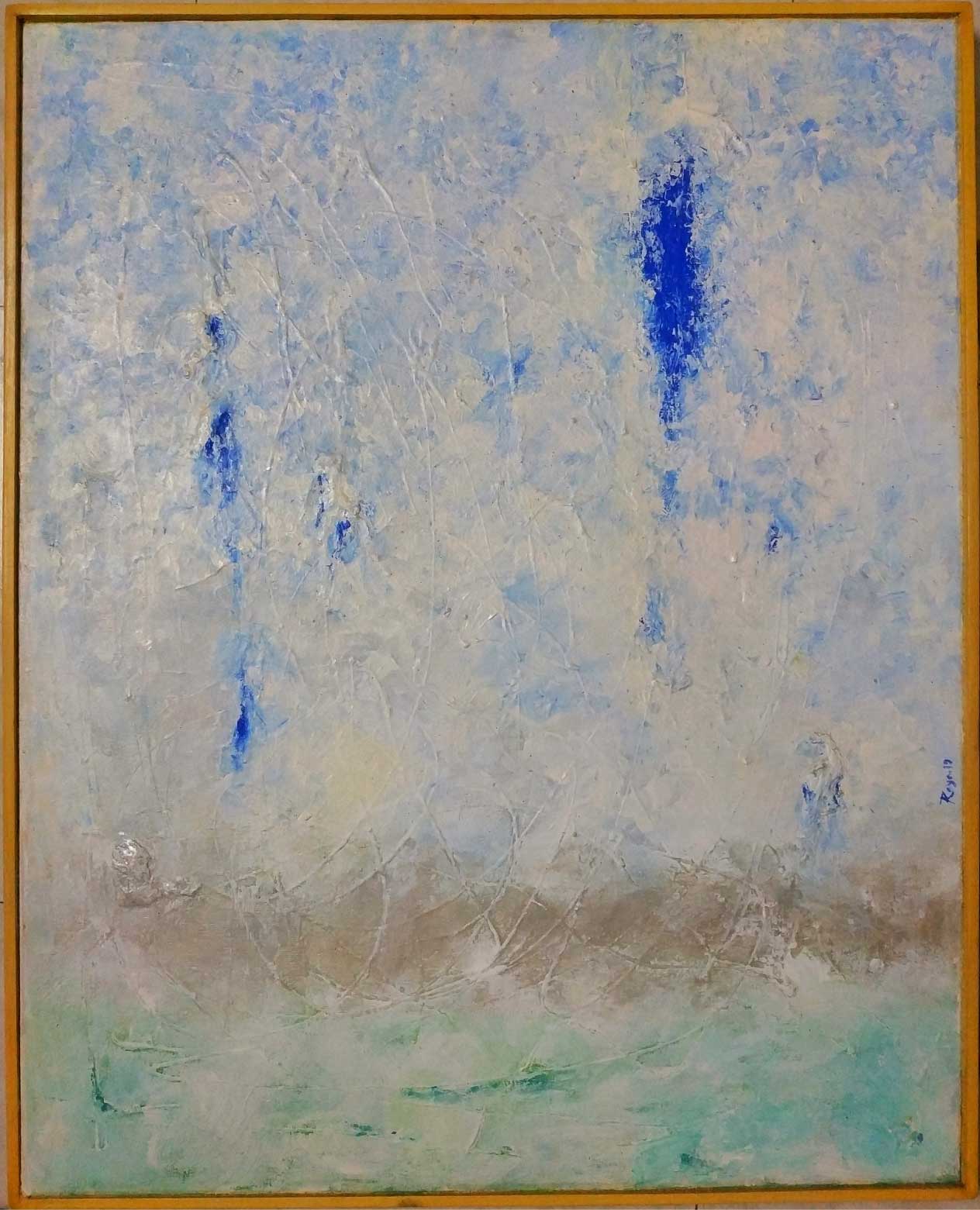 Artist: Madhubanti Raya
Title: Stream
Media: Acrylic on Canvas
Size: 24 ×30 in
Price: BDT 45000 (Excluding VAT and Shipping Charges)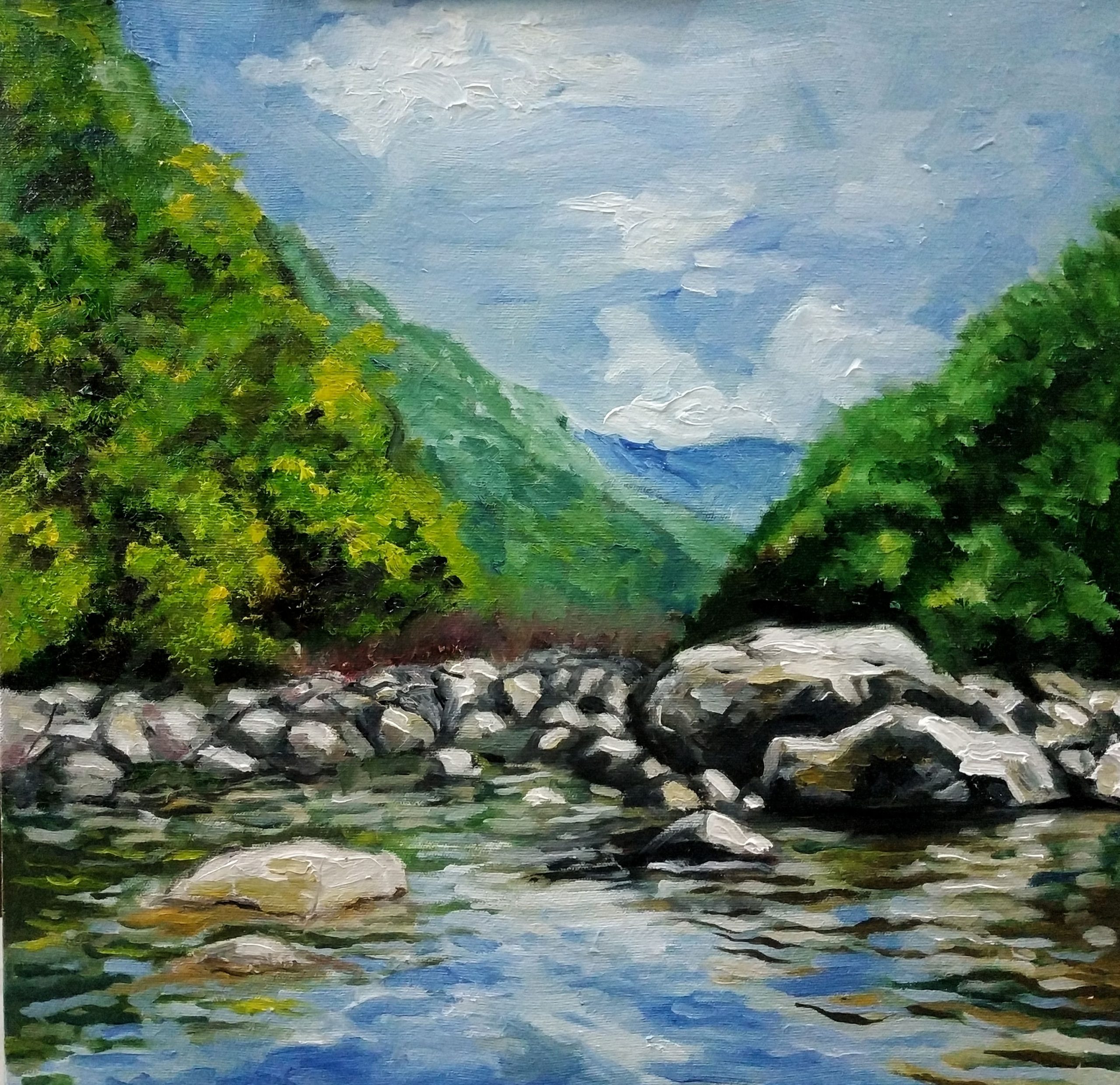 Artist: Madhubanti Raya
Title:Landscape
Media: Oil on canvas
Size:16″ ×16″
Price:BDT 6000 (Excluding VAT and Shipping Charges)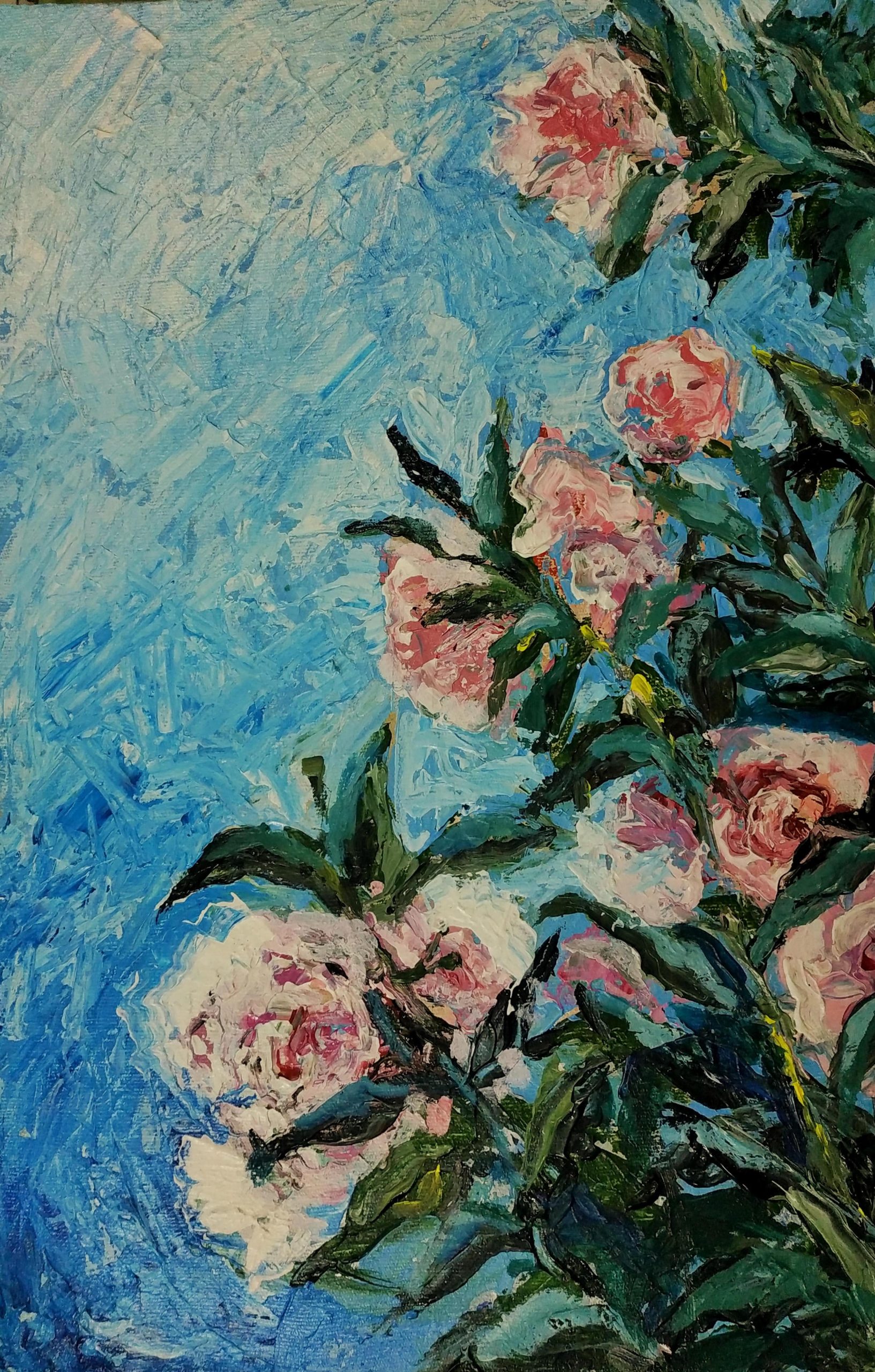 Artist: Madhubanti Raya
Title:Blooming Spring
Media: Acrylic on Canvas
Size:12″ × 18″
Price:BDT 5000 (Excluding VAT and Shipping Charges)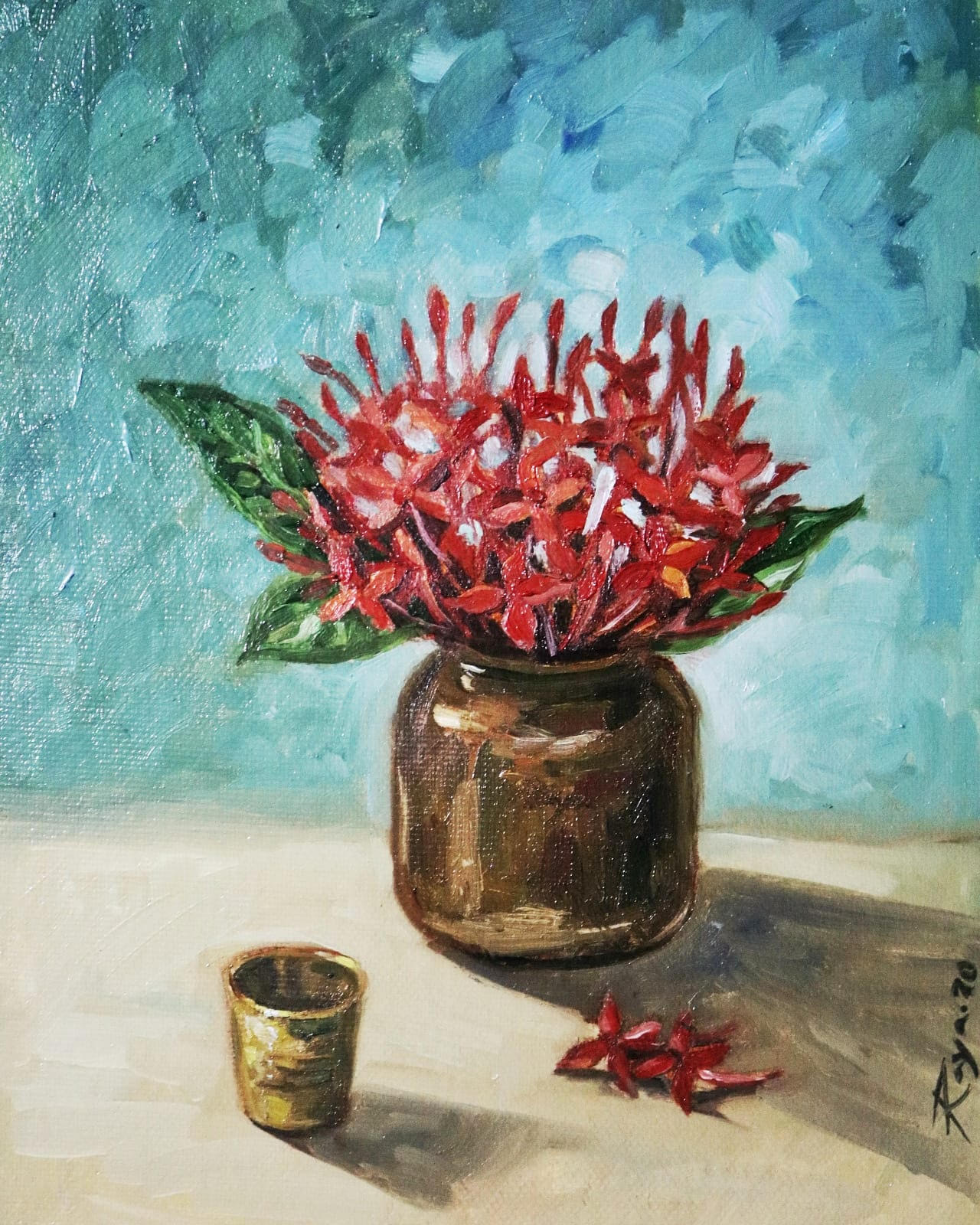 Artist: Madhubanti Raya
Title: Stream
Media: Acrylic on Canvas
Size: 24 ×30 in
Price: BDT 45000 (Excluding VAT and Shipping Charges)
How to buy art from our Art Gallery?
You can send a message in our contact page or call +88 01730599557 or send us an email at [email protected] for your interest. We offer free home delivery across Bangladesh.
Copyright Disclaimer
These all artworks are under the copyright of Art Hut. Use of any images without permission anywhere or embedding in any post is strongly prohibited and illegal.
Terms and Conditions
1. If orders are processed through Avant-garde Productions website, the company charges 40% of the written price.
2. Artists are free to sell their products anywhere they prefer as the copyright belongs to the artist. In case, artist sells an art before the company does, Avant-garde Productions should be informed to keep a label of 'SOLD' in those pictures.
3. Shipping Charges and VAT and bank transactions are Avant-garde Productions' responsibility to send anywhere in the world.