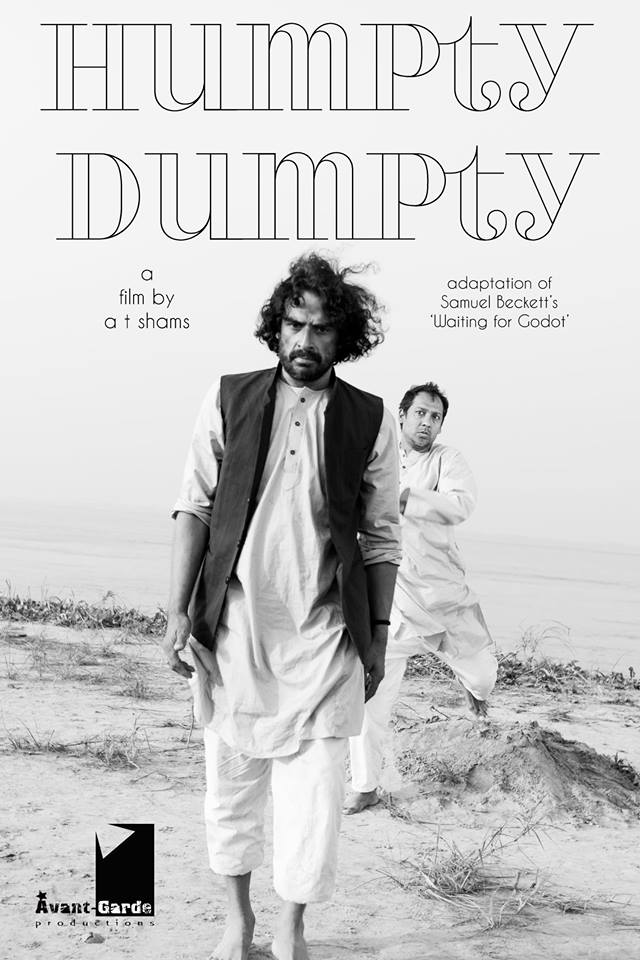 Samuel Beckett's 'Waiting for Godot' is remarkably well-known in theatre, but for the very first time in Bangladesh. The ground-breaking academic text adapted to Bangladeshi context in a pastiche approach mish-mashing. Lalonism and literary-socio-political allusions where celebrated artistes Ahmed Rubel and Shahadat Hossain will be seen as the new Estragon-Vladimir (Gogo and Didi) duo renamed as Humpty Dumpty.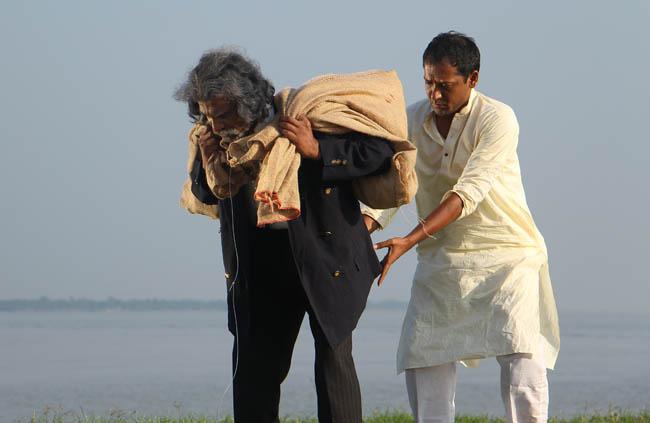 The film expected to around 30 minutes scripted and directed by Ahmed Tahsin Shams, said a press release.
Regarding working on this project as the protagonist named Humpty, originally known as 'Gogo', Ahmed Rubel expresses. "The script is really challenging to perform and very well contextualized. I am hopeful towards the visual aesthetics as well."
Shahadat Hossain, playing the role of Dumpty, originally known as 'Didi', shares. "Such academic projects in visual media are less in quantity, and thereby people depend on theatre only. Visual media should also contribute in projecting such ventures so that it reaches to the mass in a more simplified yet effective way."
Writer and Director Ahmed Tahsin Shams states, "Beckett is a lighthouse to me since my student life and an ever-beaming inspiration, especially when it comes to drama and scripting absurdism. In this adaptation in Bangla entitled 'Humpty and Dumpty' I tried to adapt Beckett's style of characterization and dialogue delivery. But the concept and plot are from our own context where characters are people around us. And the story is based on Lalon's philosophy which I attempted to project through Beckett's characters in 'Waiting for Godot'."
Celebrated artiste
Celebrated artiste Ahmed Rubel is well-known for his performance in films like 'Parapaar' (2014). A Kolkata film starring Rituparna Sengupta, Paoli Dam, and Bratya Basu, Guerrilla (2011). The Last Thakur (2008), Shyamol Chhaya (2005), Bachelor (2004), Chandrakatha (2003), and many more.
Shahadat Hossain, a well-known theatre and television artiste, renowned for his performance in the film 'Under Construction' (2015) directed by Rubaiyat Hossain, starring Rahul Bose, Shahana Goswami, and many more.
Writer and Director Ahmed Tahsin Shams works as Lecturer at the Department of English. He is the Language and Literature at Notre Dame University Bangladesh (NDUB). He is also an Associate Member of Bangladesh Directors' Guild Association, Bangladesh Film Development Corporation (BFDC). His debut feature film entitled 'A Tale of Night-Flowers' (Deho Station) is on its way to be released.
The shooting of 'Humpty Dumpty' started on 2nd November and expected to end on 24th November.