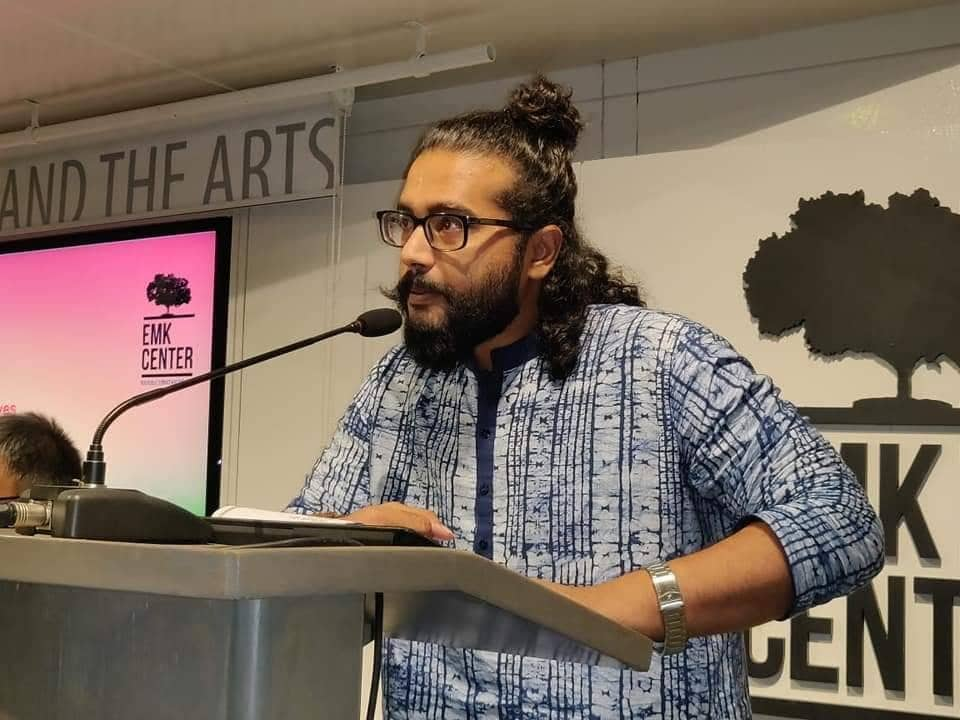 June 21 witnessed the celebration of the World Festival of Poetry in 160 countries around the world.
The theme for this year's festival, 'No War – Hug Peace', an attempt to speak against war and support communal harmony. Celebrated at EMK Center, the theme of this particular session was 'Poetry for Peace'. Poet and translator Aminur Rahman, Continental Director of World Festival of Poetry. President of Kathak, a poetry initiative of Bangladesh, was the chief organizer of the event. The 24th Bangladeshi poets recited their poems during the occasion.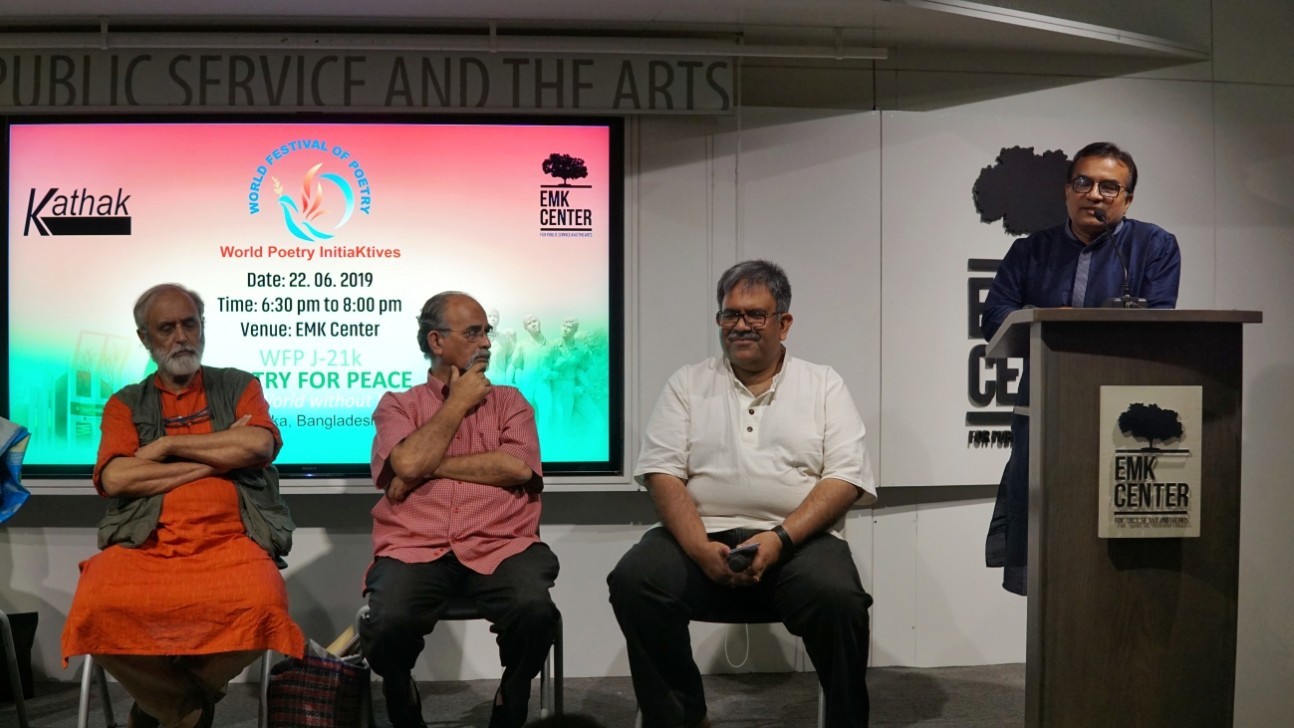 The participants included Ekushey Padak winning poet Mohammad Nurul Huda, famous painter and poet Maksudul Ahsan and poet Habibul Alam Bir Pratik, Secretary-General of Jatiya Kabita Parishad, and noted poet of the eighties, Tarik Sujet, daughter of senior journalist Late A Z M Haider, Dilruba Haider, journalist and poet, Mahmud Hafiz, radio presenter, Shaila Kabir, Executive Editor of Dhaka Tribune, Reaz Ahmed and film director Ahmed Tahsin Shams. The recitals were bilingual and included both ballads and two-liner rhymes connected with one common theme.
Ahmed Tahsin Shams represented the voice of the youth, as he recited his self-composed Letter from A Molecule, about the student protests for road safety. The recital bravely challenged fascism and questioned democracy, while revealing the agony of the young students sitting on the roads. Laila Afroze recited a poem by Ashraf Siddique on the horrific Hiroshima and Nagasaki bombings which ruined the lives of millions of people. Tarik Sujet highlighted the life of the Rohingyas, who forced to flee from their abodes. While Zemrina Haque (painter and poet) described the beauty of sunset in her presentation. Be it expressing grief, fighting ideologies, or admiring nature, the poems all spoke of tranquility lost in Dhaka's busy streets. The event ended with the thought that words have power and can be used to create powerful changes in society.
News Coverage: The Daily Star, Dhaka Tribune